Jordan completed her 16th and final radiation session today.
She almost caused a postponement when she violated the no-food-before anesthesia rule and cracked open her post-treatment food stash in the car on the way there, but thankfully she was able to still complete her appointment.
Jordan now has a picture on the official Radiation Graduation board: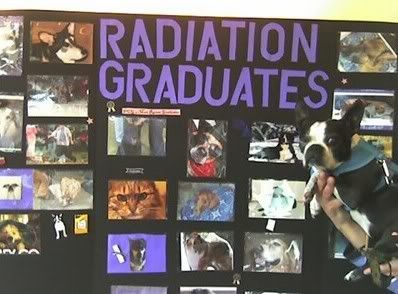 We are so happy that this chapter in her already rocky medical career is behind us. We still have 1 week for possible side-effects to surface, and 2 weeks before she can fly home, but we'll take it.
Thanks for all the love and support via the web.
xo,
the Jordan Love Team