So we went to Dana Point, which is South of LA on the way to San Diego. Our first stop was Dana Point Harbor, which has a marine life refuge. No dogs are allowed on the beach, but Jordan walked around the harbor and smelled everything. There were lots of other dogs there, so there were lots of smells.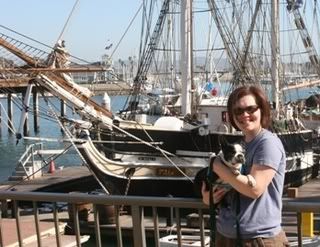 We arrived at low tide, and Colten and I went down to the beach. We saw sea anemones, mussels, hermit crabs and other creatures.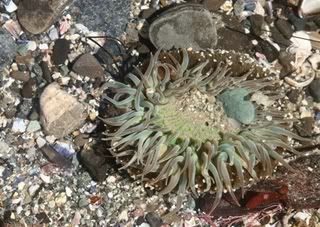 It was very cool. Then we headed over to the hotel. We got a great last minute deal at The St. Regis Monarch Beach, a five-star hotel and spa that's totally unbelievable. We set Jordan up in the room, bought some sandwiches, and headed to the beach for a picnic. We met a guy there who brought his cat on a leash.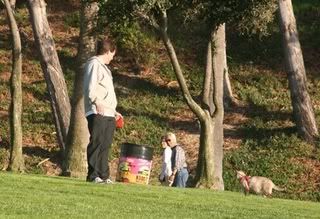 The cat's name is Tiger, and we immediately regretted not bringing Jordan with us!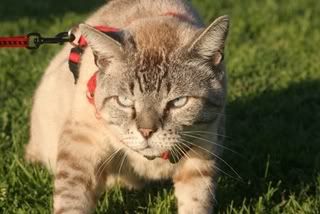 We went down to the water where we watched lots of surfers, then saw a beautiful sunset. ---Tristan